Bench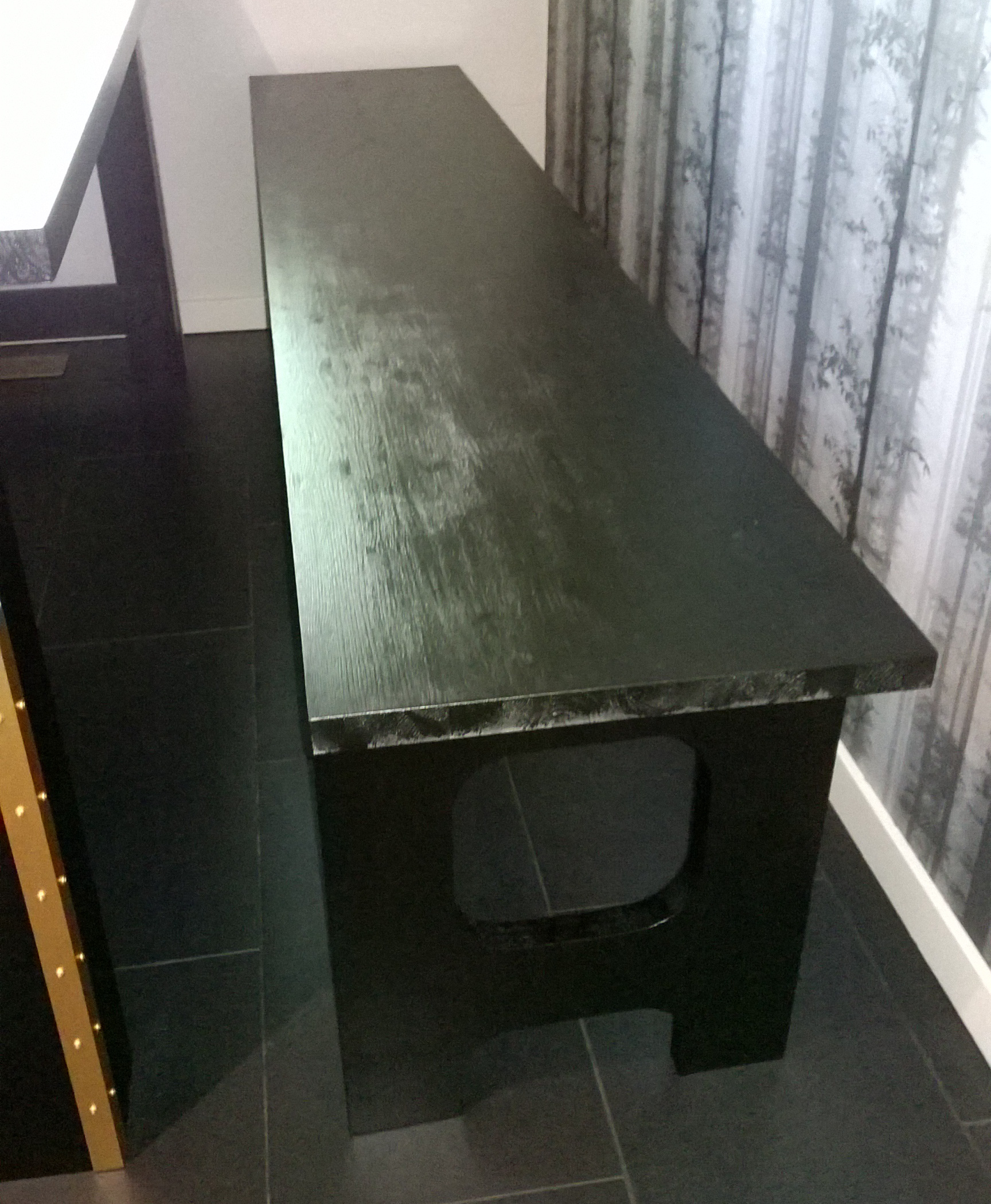 Background
In 2016, we moved together with my girlfriend. And I had built a skull table as a dining table for us. So, we needed a bench for it. On the otherside of the table we had purchased three bar stools. So, we needed only one bench. It also had to match the table. So, the color choice was obvious.
Technical details
The bench is mainly glued laminated timber board (pine). Both ends are first drawed on the wood and then just sawed with a jigsaw. There's one wooden board between the ends to give some support. And in the end it has been sanded and varnished twice. Just like I did with the skull table.
Usage
The bench has been in daily use ever since I finished it. Three people have been sitting on it at the same time so it has been tested in real life usage.