Blinds adjuster - Version 2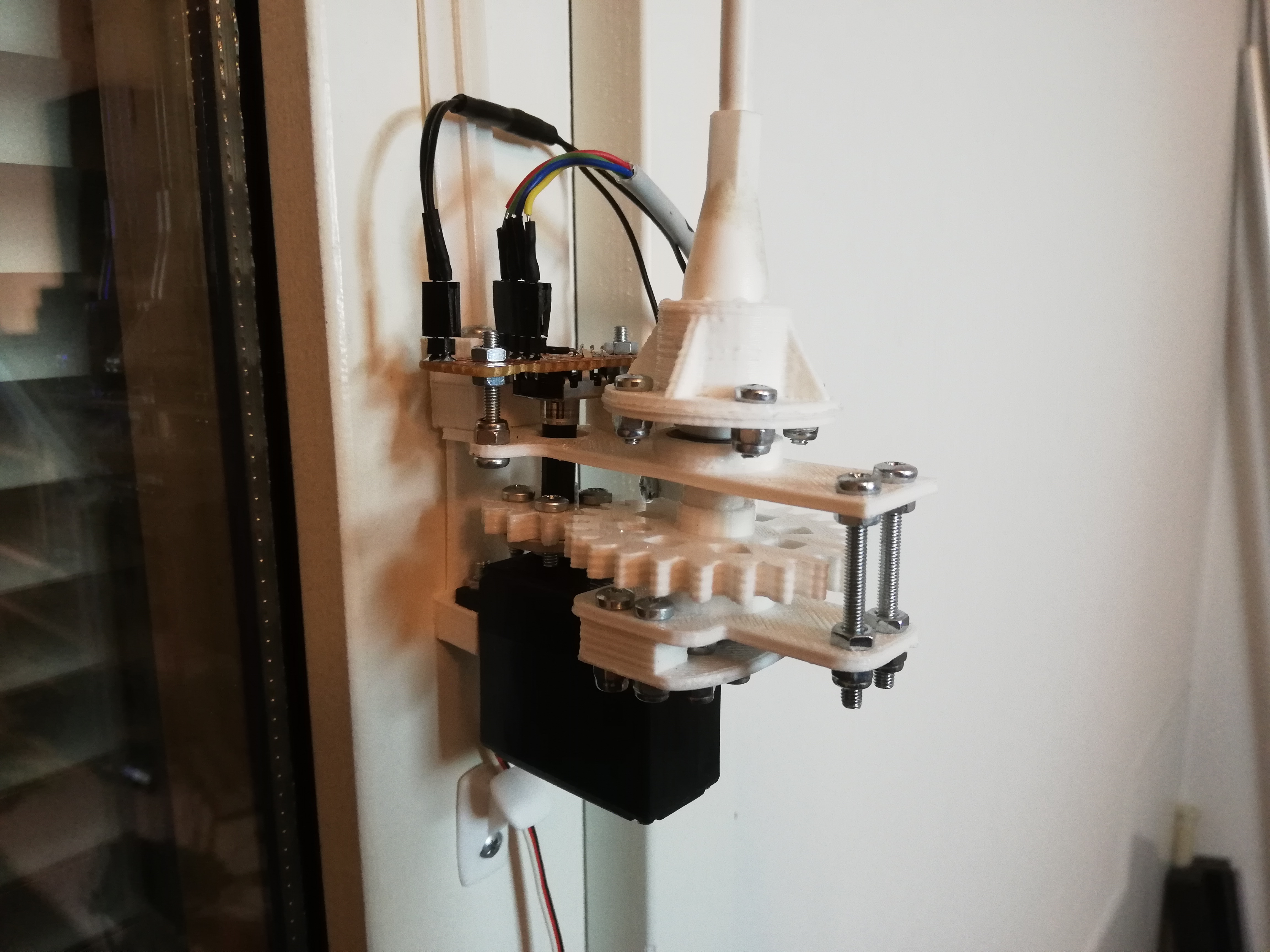 Background
Earlier I had build a first version of a blinds adjuster and a blinds adjuster desk control panel for them. Unfortunately, the first version wasn't good enough. So, I ended up to make an improved version of them.
Technical details
Version 2 is pretty much the same as the first version. All the 3D models for the blinds adjuster version 2 can be downloaded from here. If you want to build this in addition to the 3D printed parts you'll need:
Raspberry Pi or any other computer according to your taste
Servo controller board any kind that fits into the servo contoller board cover box. If not, then just make your own. Come on, be creative! :)
Standard 360° continuous servos as many as you have windows in your house
Two ball bearings for each blinds adjuster (size: 10mm x 15mm x 4mm)
Lots of M3 screws, nuts and nylocs (screw lengths: 8mm - 30mm)
Some basic electronics: limit switch, rotary encoder and some wire
There are the same design principles I kept in mind while making this as there were while making the first version:
I didn't want any more holes in the walls than necessary. That's why each adjuster is screwed with only one screw to the wall in the hole that already existed
I had some parts already as a leftover from previous projects. That's why I used an old Atmel microcontroller as a servo controller for instance
Action
There's a short video below telling a story how everything happened. Enjoy!
This seems to be way better version than the first version. So, all I need to do next is to print enough of these for the whole house. :D