Side table for 3D printer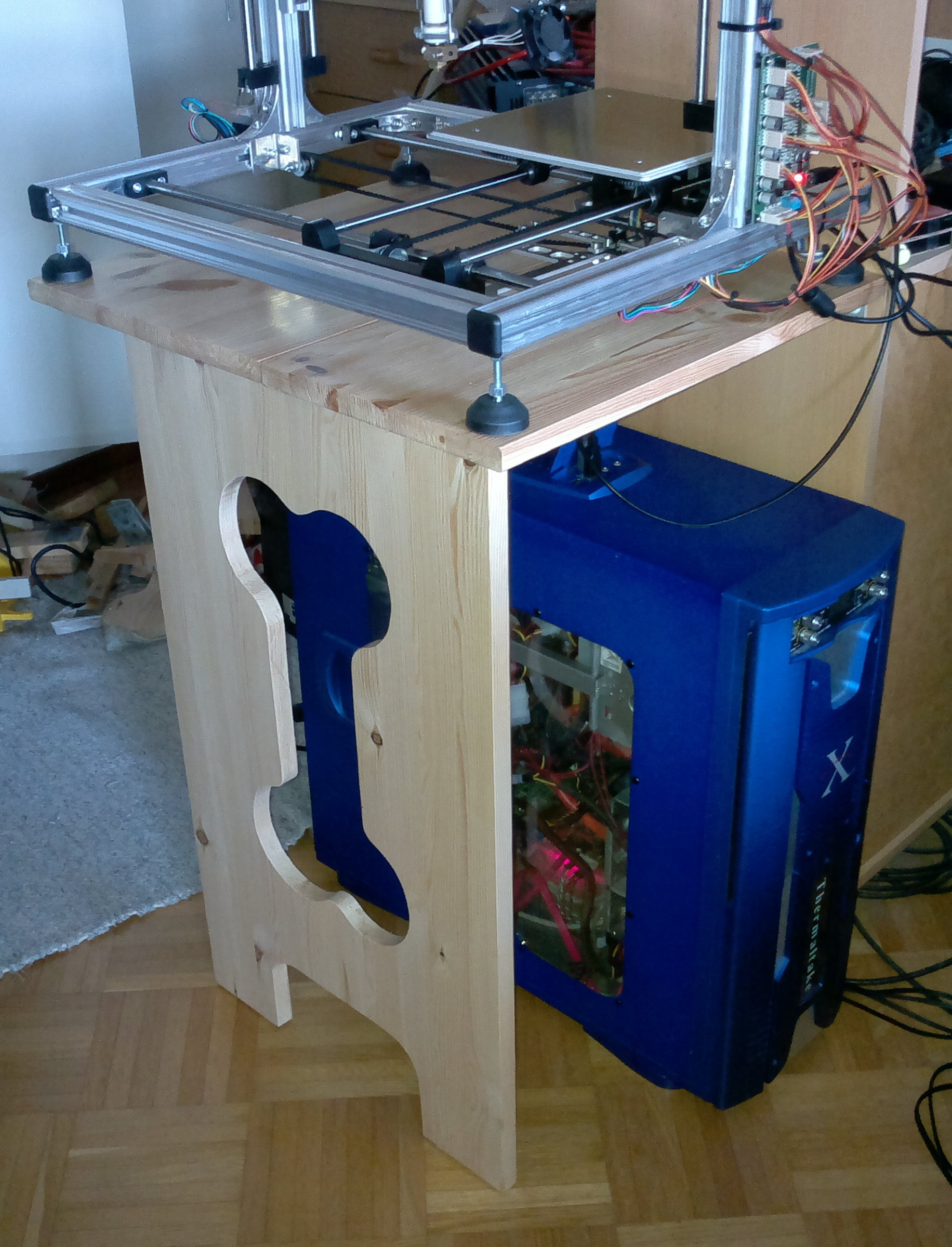 Background
In the end of 2014, I had bought and built a 3D printer. Next, I needed a place for it. So, I decided to build a side table.
Technical details
Sizes:
Table area: 53 x 45 cm (so just a bit bigger than the 3D printer)
Height: 72 cm (the same as the main desk)
The side table consists of the following main parts:
2 Glued laminated timber boards (pine)
6 Angle irons
2 pieces of felt
All the angle irons are from some old furniture (not sure where, maybe from a shelf) thrown away years back. The bone shape is sawed with a jigsaw. Two pieces of felt are glued under the legs. Before attached the whole thing to the main desk it has sanded and varnished all over twice with clear varnish.
Usage
It has been under my 3D printer ever since I finished it.