Fan tunnel for my 3D printer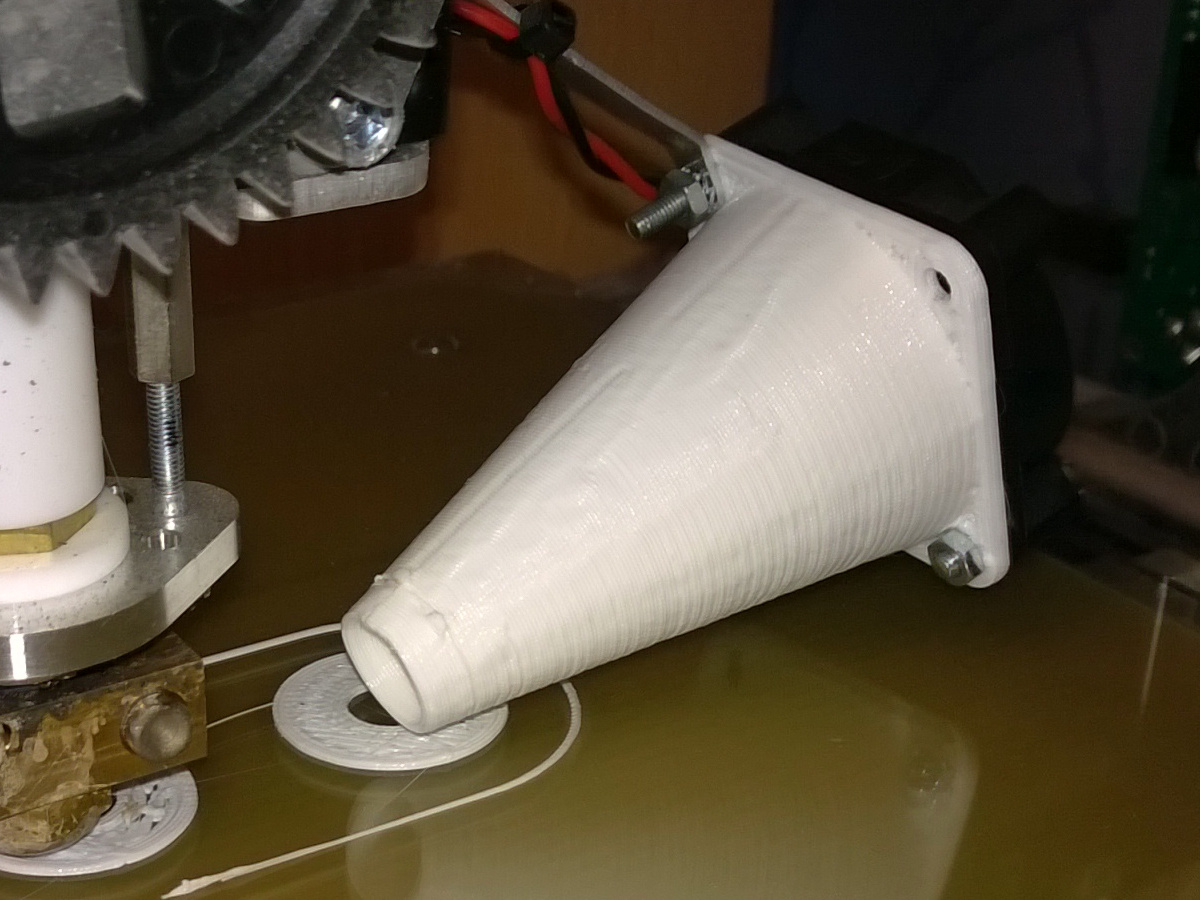 Background
Back in 2014, I had built a 3D printer. Two years later I started to think that I could improve my 3D printer. So I started with this fan tunnel.
Technical details
The 3D model for the fan tunnel is really simple and it can be downloaded from here. The idea is simply to direct the air blown by the fan more accurately to the 3D object under printing.
Usage
The fan tunnel has been in use ever since I attached it to the printer.