Flower board for my wife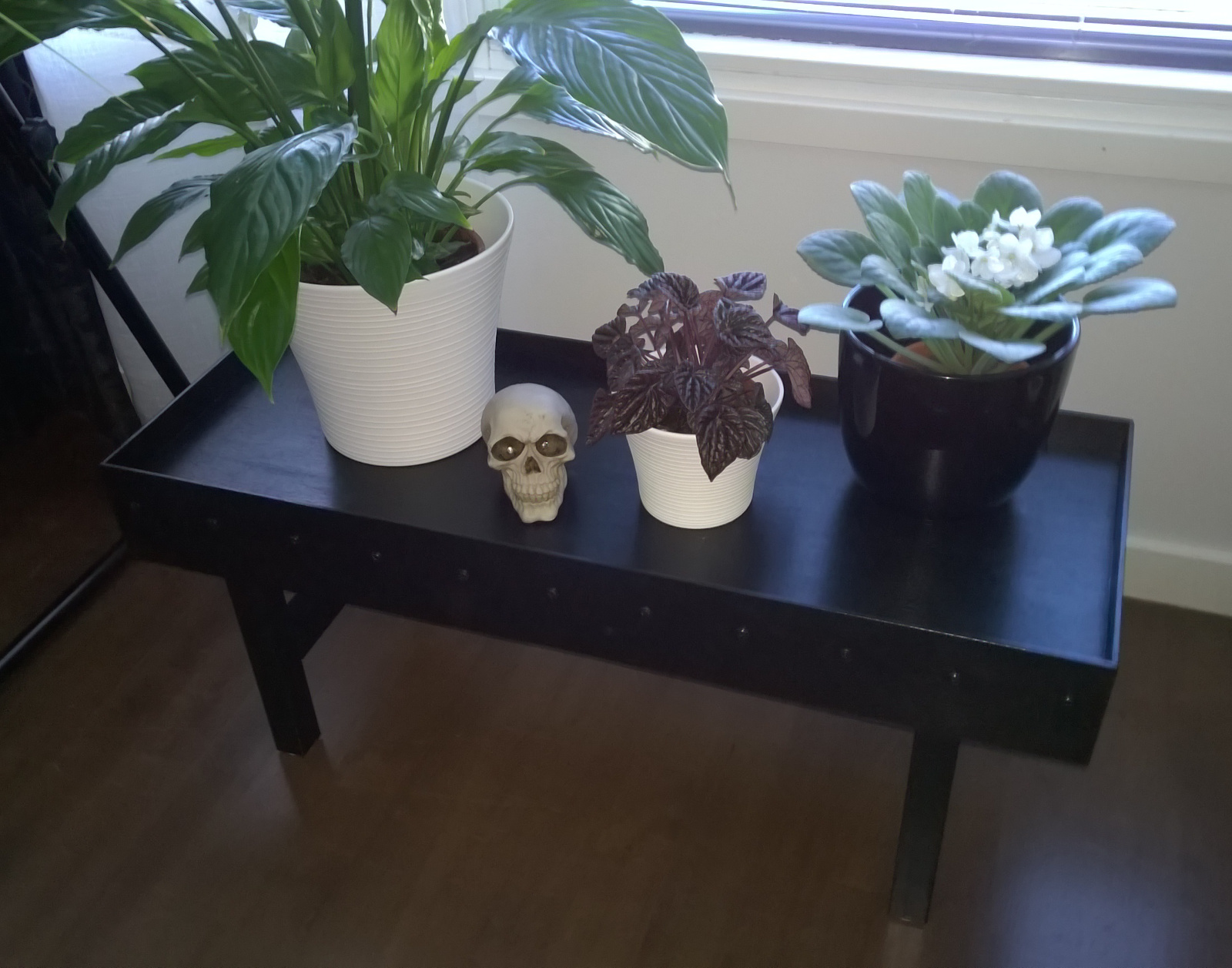 Background
My wife asked me a flower board where she could put some flowers on and place them in our living room. So I did.
Technical details
The flower board consist of the following main parts:
Glued laminated timber boards (pine)
Plywood (4mm)
4 Square shaped wooden rods as legs (pine)
8 Aluminium angle bars
All the aluminium angle bars are cut from one solid piece of aluminium profile with a jigsaw. Then they are screwed to the wooden legs. After building the flower board it has sanded and varnished twice. Just like I did with the skull table and the bench.
Usage
My wife has kept flowers (and a skull) on it ever since I finished it.